Today is my firstborn's 33rd birthday. Time surely does fly! Their complex has a clubhouse with an outdoor pool and barbeque area. It is lovely. We had a cookout there, enjoying wings and barbequed chicken, grilled corn on the cob and potato salad. Jeena did a great job, considering that she had to bring over coolers to keep the food safe, all of the beverages, paper products, plus Dylan and his baby stuff. We had a lot of fun!

After swimming and a bottle, Dylan passed out. He is seven months old now and is a joy.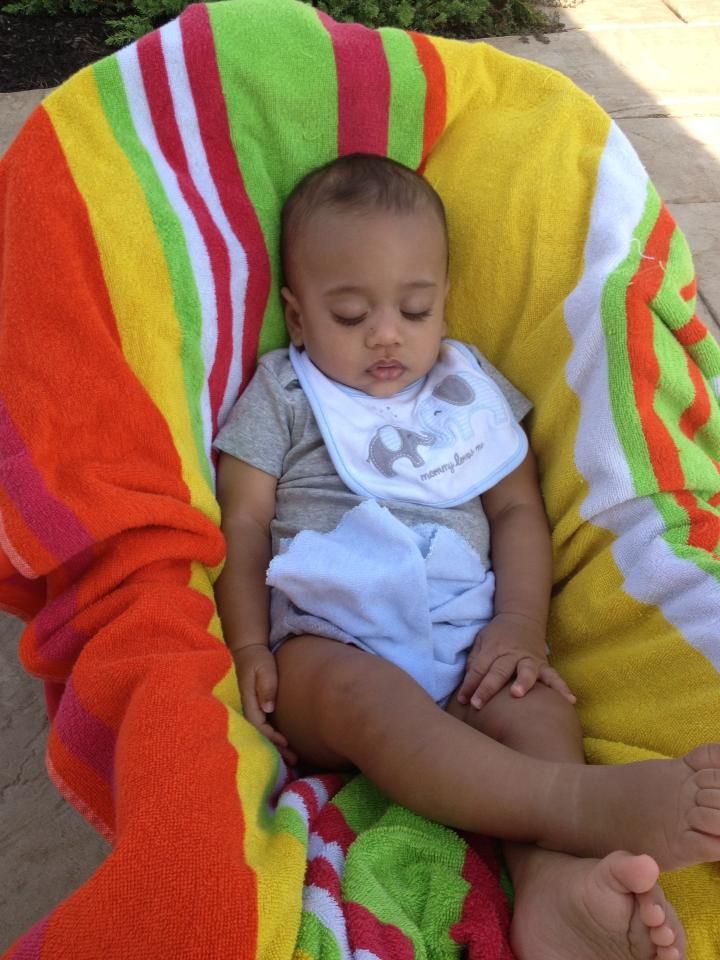 Mike and I are so proud of the son, the husband and the father that Shaun has become.